An athletic Peruvian pup holds a skateboarding record. Does this surprise you? It surprised me. In 2015, a Peruvian pup earned his way into the Guinness Book of World Records. He set this record by skateboarding through the 60 legs of 30 people forming a tunnel. This event took place in Lima, Peru.

Each applicant for a Guinness World Record event must meet specific requirements.
Each human member of the tunnel must be facing the same direction and their feet must be placed far enough for the dog to pass through untouched at all.
The 3-year-old English Bulldog was a huge success with the public. A large crowd was there to support the Peruvian pup's attempt to break the prior world record. They were not disappointed!
As you could imagine, many of the spectators posted videos of the event and several of them went viral. This is the kind of video clip that dog-lovers enjoy seeing so they often share it with their dog-loving friends world-wide. (see video at the bottom of the article)
How It All Began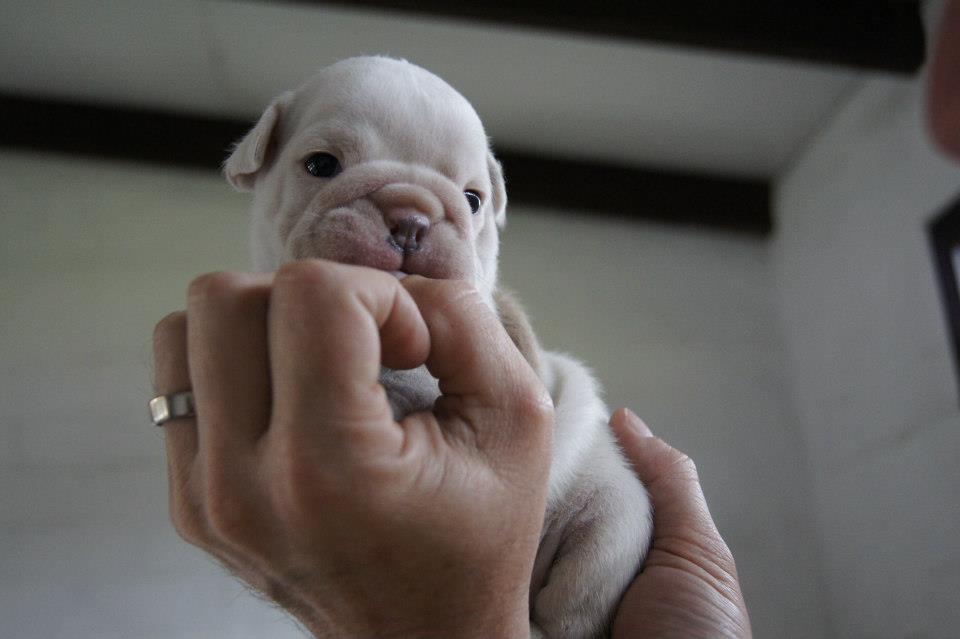 Otto's human parents, Luciana Viale and Robert Rickards, saw the videos of Tillman, the previous holder of the world record for this event. These videos inspired them to get a Bulldog of their very own.
Unfortunately, Tillman passed away in 2015. However, his achievement inspired them to teach Otto many different tricks. He proved to be quite athletic and loved playing football, surfing, and skateboarding.
https://www.guinnessworldrecords.com/news/2015/10/tillman-the-fastest-dog-on-a-skateboard-has-died-404387
When asked how they came up with the idea of Otto attempting to win the Guinness World Record for this skateboarding event she was quick to tell the story.
Otto and Luciana frequently played together outside. On one occasion, Otto came flying toward her on a skateboard. Because he was moving so rapidly she had to open her legs to allow him to skate through without knocking her down.
This unintended event planted the seed of entering Otto in the human tunnel event into her mind. Otto was not the only option. He and Lola, another Bulldog fur baby in the family, do everything together.
Although Lola also loves to skateboard, she just did not have the innate talent and love for skating as Otto. He was a natural and just started skating on his own. They say he never saw a human skating and was never encouraged to learn how to skate. He was not given treats or other incentives. He skated because he loved to do so.
Winning A Skateboarding Record Opens Doors for Otto and His "Parents"
Robert and Luciana say they have made a lot of new friends since Otto became so famous. He has a personal Facebook page that has garnered more than 80,000 likes.
His Skateboarding Record Led to Lots of Attention
Someone nominated Otto for another award. It was in the "Hot Dog' category of the World Dog Awards for 2015.
What Does A Dog Do After Winning A Skateboarding Record?
Otto has not been sitting on his laurels since earning his skateboarding record. His "parents'  have chosen to allow Otto to use his talent to help others.
Otto's worldwide fame as a Guinness World Record holder to support several important causes.
raise awareness of responsible pet ownership
support organizations that promote adopting homeless animals.
support charities supporting disadvantaged individuals
visited children with cancer
Otto is an amazing athlete and he continues to impress people around the world with his amazing skateboarding talent. He has performed his amazing skills on a  jazzed up skateboard in a high powered clothing brand advertisement. Like all athletes, product endorsement is a sign of success.
Video Source YouTube