Fun in the fall with fur babies can take place in many ways. You aren't the only one who would enjoy traipsing through the pumpkin patch or going to the orchard to pick apples. You might need some help to find your way out of the corn maze but they might want to have a treat of their own. Many farms welcome dogs but you better make sure before going there.

Fun in the fall nearly always includes pumpkin carving
After you and your pup have enjoyed the corn maze, apple orchard or pumpkin patch, be sure to pick up any pumpkin carving equipment you might be missing. Have you considered carving the likeness of your dog or her paw print? It doesn't have to be a Jack o' Lantern! (A link for stencils of various breeds for pumpkin carving will be included at the bottom of this article)
While carving the pumpkin, you may give in to roasting and eating the seeds and your dog may beg for you to share with him. Both the pumpkin and the seeds, if prepared correctly, are perfectly safe and even nutritious for both of you. I will include a link to an article on this at the bottom of this article.
Photo Courtesy of burritoqueen13, Instagram
Halloween Movie Marathon
Many people enjoy watching Halloween movies and horror classics during this time of year. A number of the feature either a dog or a cat. Some of them are:
Hocus Pocus
Scooby-Doo
The Nightmare Before Christmas
Frankenweenie, and more
Watching movies can also take your dog's mind off of the trick-0r-treaters knocking at your door. Not all dogs are comfortable with strangers in costumes. If they are very apprehensive around them, you might consider leaving a bowl of candy outside your door. All cuddled up with  you watching a movie should keep them calm and feeling safe and secure.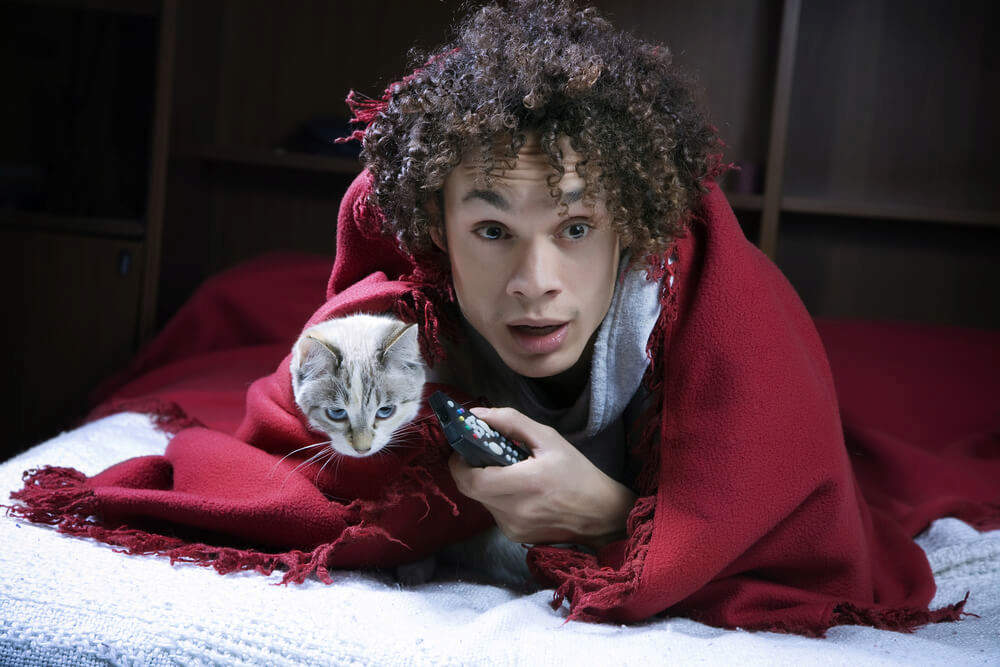 Photo Courtesy of Shutterstock
Some Dogs Have Fun In The Fall By Trick-or-Treating
Some outgoing dogs actually seem to enjoy wearing costumes and going from door to door begging for treats. Be sure that your dog is adequately confined so he cannot escape to follow after the kids. There are many costumes designed for dogs but some creative dog owners have come up with amazing (and sometimes hilarious) costumes.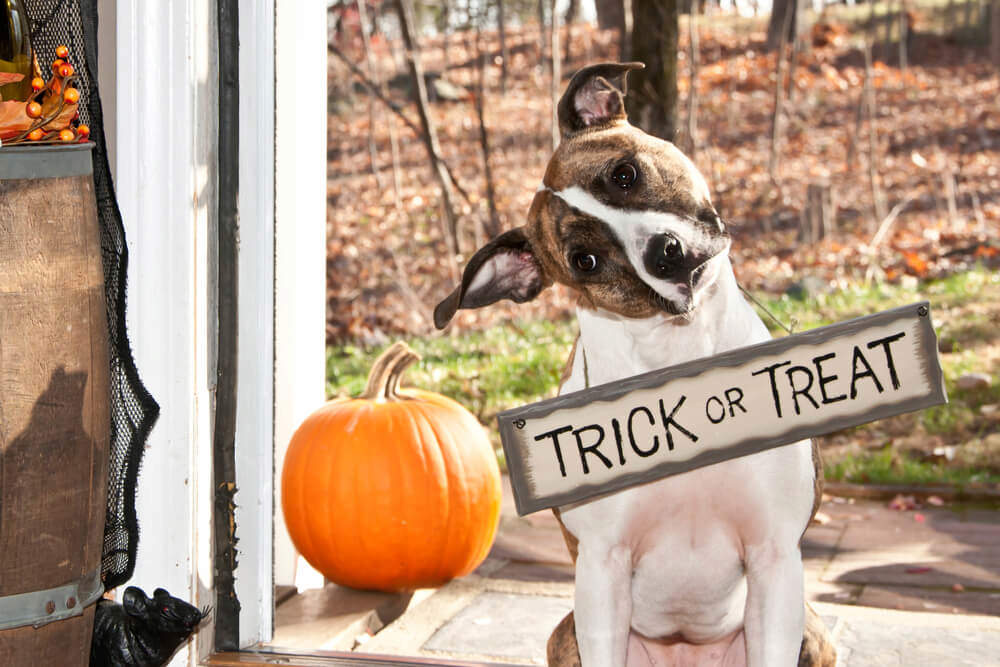 Photo Courtesy of Shutterstock
Costume Parties Are A Great Way To Have Fun In The Fall
If  you are someone who enjoys costume parties or just dressing up your fur baby in cute costumes, a costume party that is dog friendly is a great way to have fun in the fall season. You might consider awarding first prize to the best canine-human costume duo. Check out the latest trend in doggy Halloween costumes at the end of this article.

Photo Courtesy of Shutterstock
Dogs Eating Pumpkin Seeds: Safe, Dangerous, or Deadly? – AZ Animals (a-z-animals.com
https://www.popsugar.com/entertainment/freeform-31-nights-halloween-schedule-48936144
Dog Costumes: The 22 Best Options For Halloween 2022 – DodoWell – The Dodo