Why do dogs play? Do they play for the same reasons they played as puppies? Do you ever reflect back upon your childhood when you played outside until dark with your neighborhood friends?

Can you remember which of the traditional childhood games was your favorite over the years? Did you play mostly with siblings or other kids in the community?
On a personal note…
Until what is now the middle school age (once was Junior High age), there were only a few kids who lived close enough to be good friends. Much of the time, I played with my younger siblings but really preferred the company of three or four boys my age for outside play.
Coincident with reaching the age of about 12, a subdivision was built within walking distance of our home. Best of all, some of our cousins moved there and we could see each other than at church on Sundays!
This opened up a whole new world of playing and exploring in the woods nearby as well as riding our horses to the creek for an afternoon of fishing. We lived what was pretty much an idyllic childhood.
We all grew up.
Now, we are all adults and have out-grown that kind of play for the most part. Unless we are playing with our grandchildren, you do not see us playing Marco Polo or chasing fireflies in the backyard.
I cannot tell you the last time I rode a horse to the creek bank with a fishing pole and a bucket of worms. Nor, do I recall the last time we pretended to be rodeo riders in the back pasture.
How about you? Do you play with adult friends as you did when you were kids? I do not mean playing on a community sports team such as soccer or a church soft-ball league.
Our Furry Friends Play Throughout Their LifeTimes
I bring this up because our best furry friends do play throughout their entire lives. Similar to as they did as young puppies, adult dogs still play with their doggy friends when given the chance. This is not a common trait among most animals outside the canine family.
Why Does Anyone Play?
Whether human kids or children of other animals such as tigers, chimpanzees or dogs, they all play as part of their preparation for growing up. Not deliberately, of course, but by playing, they develop many helpful skills both mental and physical.
For more info on this: https://happymutt.org/4-benefits-of-playtime-for-your-dog/
If you read Zazie Todd's (PhD) Psychology Blog, On the Companion Animal, which was published in 2015, you see just exactly why dogs play.
Depending on the stage of play, different functions are highlighted.
Social cohesion is a critical trait and is best developed more at the earliest and latest efforts of play. Motor skills and preparing for how to cope with the unexpected are developed more during the main part of the play.
Should Puppies Play With Other Puppies or With Humans?
While it is helpful for puppies to play with humans early on, it is more important for them to have playtime with suitable puppy playmates.
When in a well-supervised situation, allowing them to play freely with other puppies has a significant effect on their learning. They quickly learn what is appropriate or not from their peers.
Some of the best dog trainers observe how Mama dogs and puppy peers correct and instruct puppies. They then build upon this knowledge and develop their own instructional theories based upon this information.
How About Adult Dogs? Why Do They Play?
At some point, the adults of most animal species have stopped playing. A few may rough house occasionally, mostly with their sibs. Many families have a traditional family football game during Thanksgiving weekend.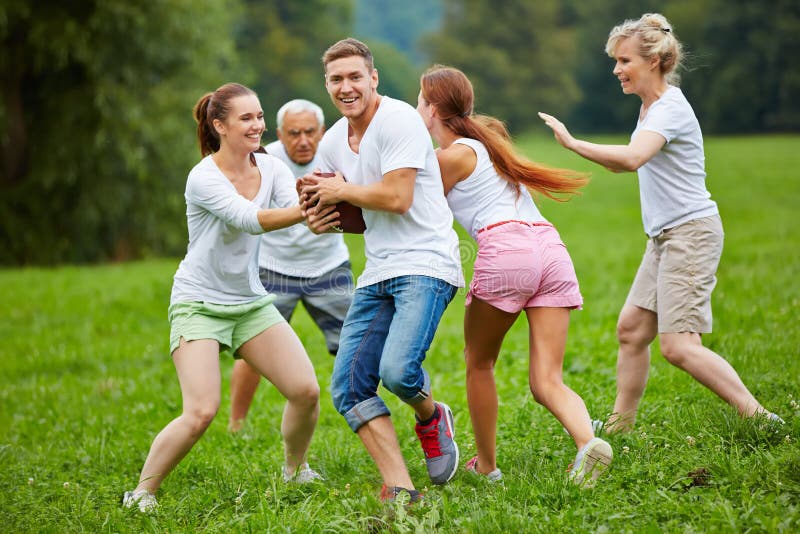 Although more organized than rough-housing play, this is the most likely time you will see adult humans in spontaneous play. Some do participate in organized sports but this is a very different thing altogether.
Comparing Adult Dogs to Adult Humans
Unlike adult humans, adult dogs play very physical games until they are physically unable to do so. Even then, some of them attempt to continue doing so. They chase one another, nipping, nudging, and tackling in a sense of play.
Even when elder dogs wear out more quickly and need a nap to recuperate after playing, the desire to interact with other dogs in this way continues.
Sadly, some of our senior dogs develop arthritic joints and they are not able to continue to enjoy many ways of playing. Walking is still good for them and can be fun as well.
Why Do Dogs Play As Adults?
If you agree with the authors of "Why Do Adult Dogs Play?" as written up in Behavioural Processes, the act of playfulness in adult dogs has been greatly influenced by humans.
We all know how much our fur babies love to play with us and how social they are in general. We've seen repeated playful interactions build stronger relationships between us and our dogs.
It is believed that dogs are the animal species most rewarded with a strong social contract with humans that included play. We are told that not many wolves carried the trait for enjoying playtime.
This means that this trait was one that humans selected for during the domestication process.
So, What Does That Mean?
Basically, today's dogs play because we chose wolves who enjoyed playing early on in the domestication process! The aforementioned paper went further to describe playfulness.
Apparently, being playful was considered to be "cute" by the humans domesticating wolves years ago. It is well documented that playing with dogs makes us both happier and healthier humans.
No one should be surprised to learn that we domesticated wolves into dogs, in part, because they were playful! Does this surprise you?
Is It Better For Your Dog to Play With You, Another Dog, or By Themselves?
Let's start with what is called "Solitary object play". This is when a dog plays with toys alone. According to the article in Behavioural Processes mentioned above, it appears to be less fun for your dog to play alone than playing with you.
Dogs prefer playing games such as fetch or tug of war with you but they still enjoy playing alone with a Kong stuffed toy or even a food puzzle. There is always an exception to every rule and these toys are great at keeping dogs engaged, focused, and motivated.
Do Dogs Need To Play With Other Dogs?
Each dog is different in this respect. Some dogs really seem to enjoy and desire playtime with other adult dogs. Running free from a leash to play is a wonderful feeling but it does not have to be with another dog.
Dogs have been domesticated to fill many needs of man. They also evolved to desire playtime throughout their entire lives, if physically capable. However, they do not have to be playing with another dog.
In reality, some dogs do not want to play with other dogs and should not be made to do so. They may very well prefer to play with their favorite human. They play because is it fun, not to spend time with other dogs.
How Dogs Play to Have Fun
The best kind of play is when it is fun for all involved whether dog or human. Wolves were domesticated into dogs who had evolved with a playful nature because the early humans desired this trait in their furry companions.
We do not need to imitate how dogs play with one another to engage in play with our fur babies. It is recommended that we first focus on interactive style games such as fetch, tug of war, and training games.
Next, include social activities such as hiking, playing team Frisbee or walking. Finally, don't forget to include solitary playtime with enrichment toys such as Kong or squeaky style toys.
Most important for you to remember is that you should never force your dog to play with other dogs. It is also important to design your dog's playtime to fit his specific personality.
I am very interested in knowing if your dog prefers to play with other dogs or with you? Does your fur baby have a favorite toy or game?
Photos Courtesy of Pixababy and my personal album